Writing Adjectives Worksheet
Kids can write two adjectives that describe an elephant and then circle the correct adjectives in a series of sentences about elephants with this free printable worksheet. It is a great way for children to practice using and identifying the correct describing words.
This is a free preview of our Premium 1st Grade English Worksheets Collection. Get
answers
and 327 more English worksheets for first grade when you
go premium
.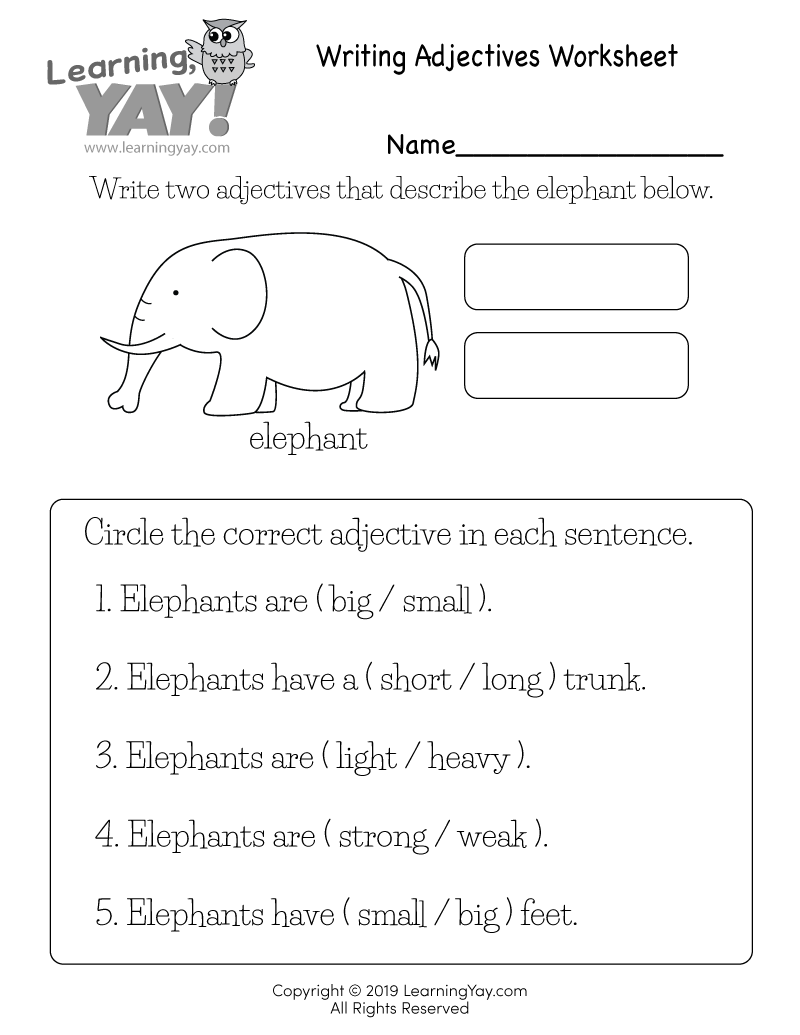 This free printable English worksheet is aligned to first grade Common Core standards. It is an excellent resource for teachers and parents who are teaching the following standard.
L.1.1.f
- Common Core ID
Use frequently occurring adjectives.
Common Core » 1st Grade English Language Arts Standards » Language » Conventions of Standard English » L.1.1.f
There are multiple ways to get this worksheet.
---
You might also like
these English worksheets:
1st Grade English Worksheets
Go Premium