Spelling Crossword Puzzle Worksheet
Kids can improve their spelling skills by using picture clues and a word list to solve simple crossword puzzles with this printable activity worksheet. It is a fun way for children to practice writing words and build their vocabulary.
This is a free preview of our Premium 1st Grade English Worksheets Collection. Get
answers
and 327 more English worksheets for first grade when you
go premium
.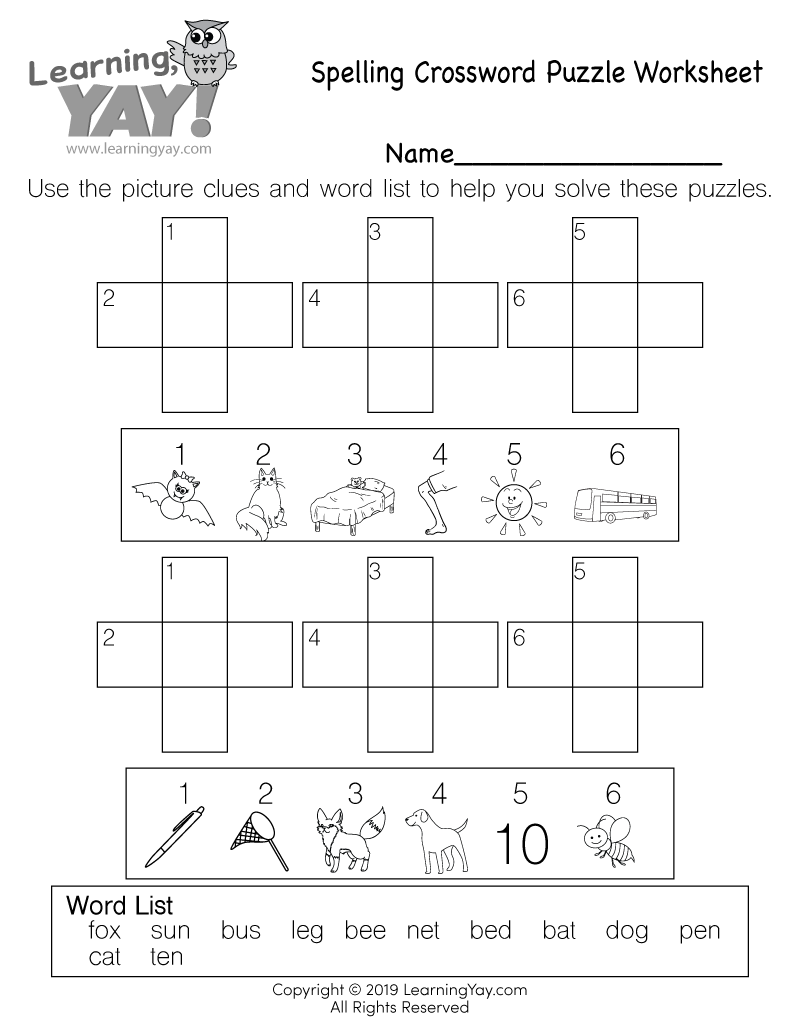 This free printable English worksheet is aligned to first grade Common Core standards. It is an excellent resource for teachers and parents who are teaching the following standards.
L.1.2
- Common Core ID
Demonstrate command of the conventions of standard English capitalization, punctuation, and spelling when writing.
L.1.2.d
- Common Core ID
Use conventional spelling for words with common spelling patterns and for frequently occurring irregular words.
Common Core » 1st Grade English Language Arts Standards » Language » Conventions of Standard English » L.1.2, L.1.2.d
There are multiple ways to get this worksheet.
---
You might also like
these English worksheets:
1st Grade English Worksheets
Go Premium