Who, What, When, Where, and Why Worksheet
First graders can practice their reading comprehension skills by reading a short passage about flying kites and then answering the who, what, when, where, and why questions that follow. Learning how to ask and answer the 5 Ws is an important part of literacy development.
This is a free preview of our Premium 1st Grade English Worksheets Collection. Get
answers
and 327 more English worksheets for first grade when you
go premium
.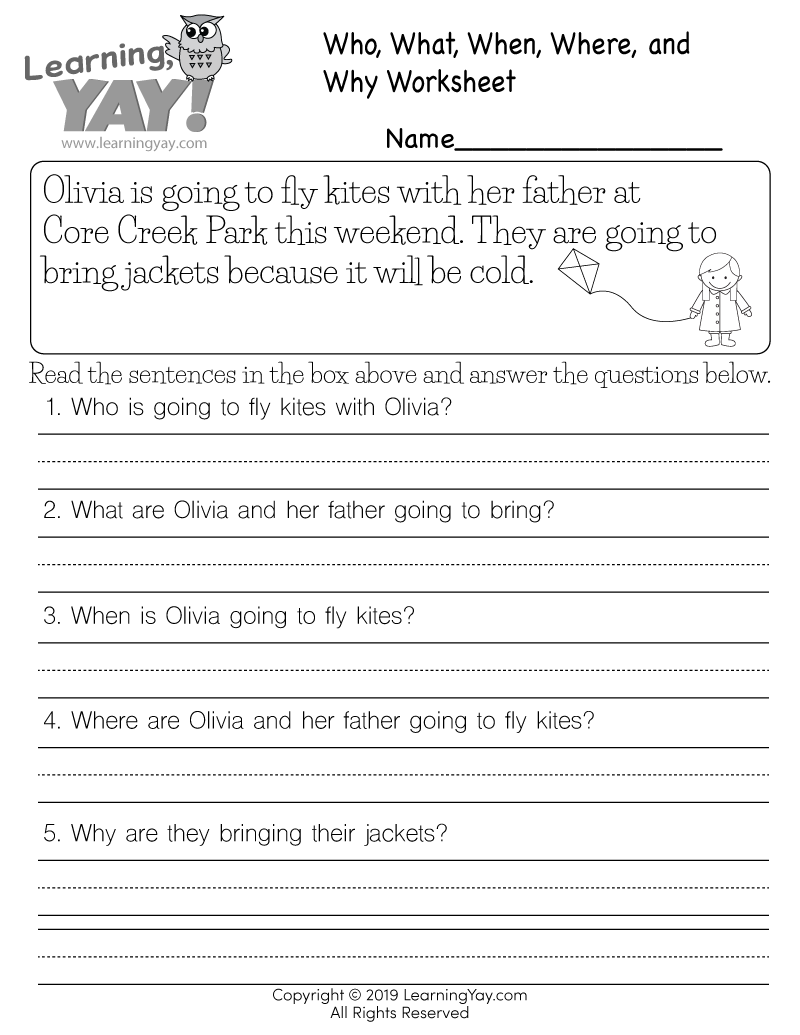 This free printable English worksheet is aligned to first grade Common Core standards. It is an excellent resource for teachers and parents who are teaching the following standards.
RL.1.1
- Common Core ID
Ask and answer questions about key details in a text.
RL.1.2
- Common Core ID
Retell stories, including key details, and demonstrate understanding of their central message or lesson.
RL.1.3
- Common Core ID
Describe characters, settings, and major events in a story, using key details.
Common Core » 1st Grade English Language Arts Standards » Reading: Literature » Key Ideas and Details » RL.1.1, RL.1.2, RL.1.3
There are multiple ways to get this worksheet.
---
You might also like
these English worksheets:
1st Grade English Worksheets
Go Premium