Our Story
Our humble journey began over ten years ago when Stan, our founder, was teaching kindergarten. He had a classroom filled with bright students who were learning English as a second language. This lead him to develop lesson plans that incorporated all learning styles so that his kids were constantly challenged and engaged.
Finding the right teaching materials to accomplish the learning objectives he set was a time-consuming endeavor. This is especially true because the internet was still in its infancy. Eventually he decided that it would be better if he and his family created original, meaningful educational resources to help all students build the skills they need to make real progress on their path to success.
---
"The beautiful thing about learning is that no one can take it away from you."
---
If you ever downloaded a worksheet, there is a chance we made it.
We run a network of educational websites that cover preschool through 12th grade. KindergartenWorksheets.net is one of our more popular sites. It has over 1000 printable worksheets and activities designed to fit into a standard kindergarten curriculum. We also have another website with hundreds of preschool worksheets that has developed a loyal following among thousands of childcare professionals.
The majority of the teaching materials we create are grade specific, but we have started to branch out with one of our newer websites. It centers around a lovable character named Doozy Moo. Kids can have fun learning letters with his entertaining series of printable alphabet worksheets.
---
Our Network of Educational Resources Has Reached
---
Keep learning. Keep improving.
Our small team of three has been creating educational resources for almost ten years. We have always tried to keep costs low which meant no outsourcing. We had to learn how to do everything from web design, to creating original graphics, to promotion. This type of business changes so quickly that every day feels like a new class. It's perfect for us because we love to learn!
When the Common Core standards were released, they presented a new challenge for educators who develop teaching materials. We have decided to fully embrace this new approach. Clear, consistent guidelines help teachers and parents understand what students are expected to know and be able to do by the end of each grade. This logical framework means that we can create better resources that will help students reach the standards and progress towards attaining the skills they need to be successful in school and in life.
---
Meet Our Team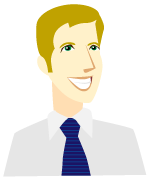 Stan
Stan is a former kindergarten teacher and tutor who became a work-at-home dad homeschooling his daughter. Finding free, high-quality educational resources online was a challenge when he first started. He decided that his family would be better served spending less time searching and more time creating! This led to the creation of several educational websites with thousands of printable worksheets and workbooks.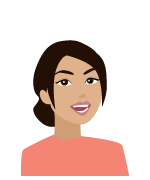 Ryoko
Ryoko is a work-at-home mom who is also homeschooling her daughter. She grew up in America and Japan which gave her the rare opportunity to be a native speaker in two languages, English and Japanese. This experience has given her a lifelong love of learning. She graduated with honors from Temple University and has done technical translation work for the engineering department of another major university. She has also worked for the State of California and Goldman Sachs, an American multinational investment bank and financial services company.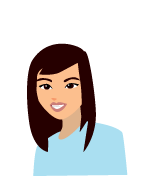 Saya Katherine
Saya Katherine is a student and graphic designer who loves to draw cute things. One of her first memories is drawing a family member. This makes a lot of sense since you can usually find her with a pencil in her hand. Her drawings have been featured in our educational resources for several years. She is fluent in English and Japanese just like her mom. She is also the author, illustrator, and voice of our children's picture book series called Doozy Moo. This series blends education and entertainment together for a fun learning experience.
---
"An investment in knowledge pays the best interest."
---
View Our Worksheets