Sorting 2D and 3D Shapes Worksheet
Can your first grader identify the differences between 2D and 3D shapes? In this free printable worksheet, students can sort two-dimensional and three-dimensional shapes by completing a cute cut and past activity. It is a great way for kids to develop their geometry skills.
This is a free preview of our Premium 1st Grade Math Worksheets Collection. Get
answers
and 180 more math worksheets for first grade when you
go premium
.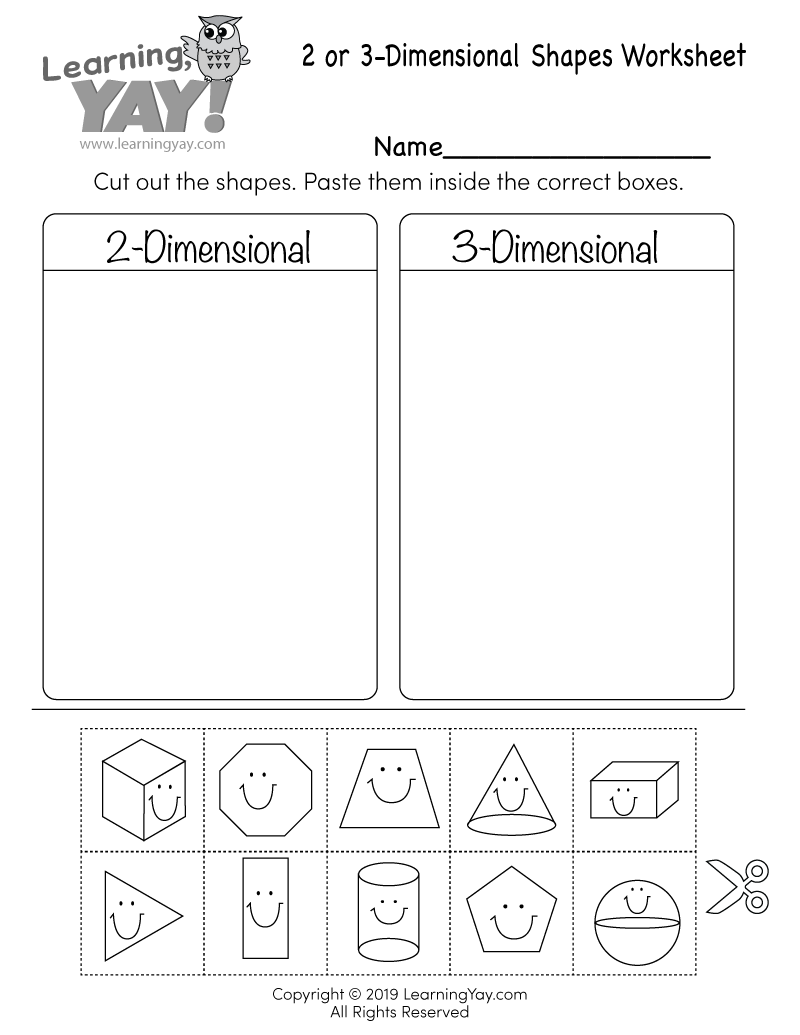 This free printable math worksheet is aligned to first grade Common Core standards. It is an excellent resource for teachers and parents who are teaching the following standards.
1.G.A.1
- Common Core ID
Distinguish between defining attributes (e.g., triangles are closed and three-sided) versus non-defining attributes (e.g., color, orientation, overall size); build and draw shapes to possess defining attributes.
1.G.A.2
- Common Core ID
Compose two-dimensional shapes (rectangles, squares, trapezoids, triangles, half-circles, and quarter-circles) or three-dimensional shapes (cubes, right rectangular prisms, right circular cones, and right circular cylinders) to create a composite shape, and compose new shapes from the composite shape.
Common Core » 1st Grade Math Standards » Geometry » Reason with shapes and their attributes. » 1.G.A.1, 1.G.A.2
There are multiple ways to get this worksheet.
---
You might also like
these math worksheets:
1st Grade Math Worksheets
Go Premium