Counting Syllables Worksheet
First graders can practice identifying one, two, and three syllable words by counting how many syllables are in each word and then coloring the numbered box that matches the answer with this free printable phonics worksheet. Students can also trace the words next to the pictures to improve their spelling skills.
This is a free preview of our Premium 1st Grade English Worksheets Collection. Get
answers
and 327 more English worksheets for first grade when you
go premium
.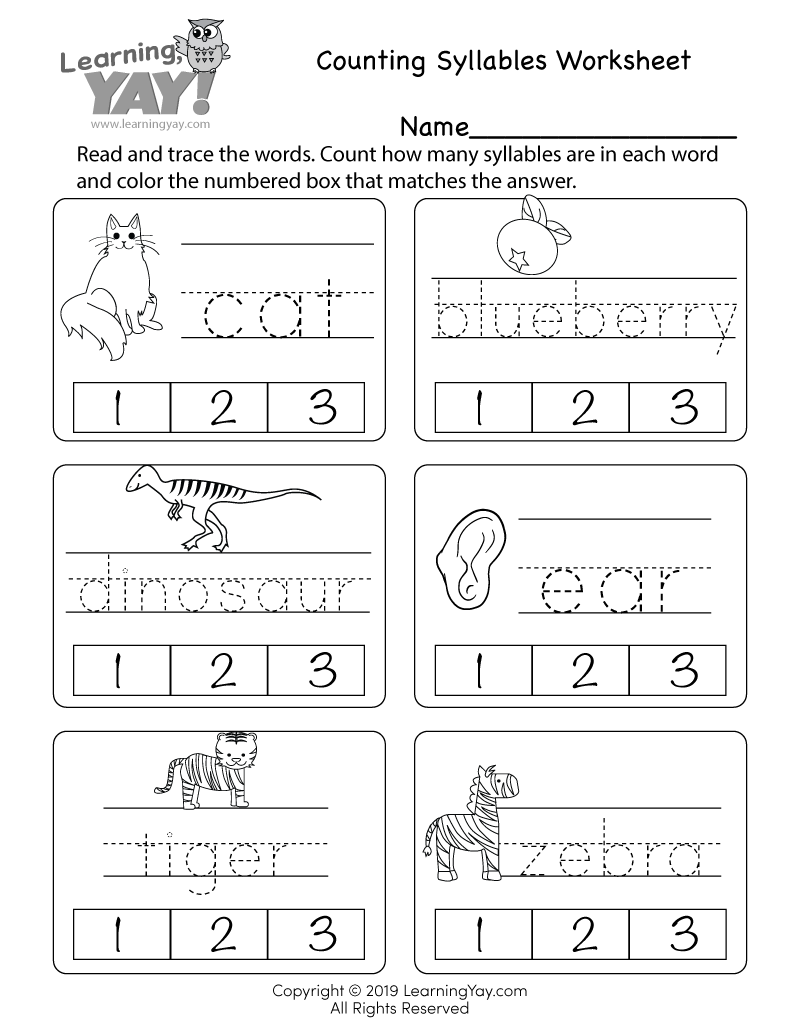 This free printable English worksheet is aligned to first grade Common Core standards. It is an excellent resource for teachers and parents who are teaching the following standards.
RF.1.3.b
- Common Core ID
Decode regularly spelled one-syllable words.
RF.1.3.e
- Common Core ID
Decode two-syllable words following basic patterns by breaking the words into syllables.
Common Core » 1st Grade English Language Arts Standards » Reading: Foundational Skills » Phonics and Word Recognition » RF.1.3.b, RF.1.3.e
There are multiple ways to get this worksheet.
---
You might also like
these English worksheets:
1st Grade English Worksheets
Go Premium