Sequencing Events Activity Worksheet
Students can read sentences about grocery shopping and then put them in the correct sequence of events by completing an easy cut and paste activity. Sequencing events in chronological order is an important reading comprehension skill for first graders to practice.
This is a free preview of our Premium 1st Grade English Worksheets Collection. Get
answers
and 327 more English worksheets for first grade when you
go premium
.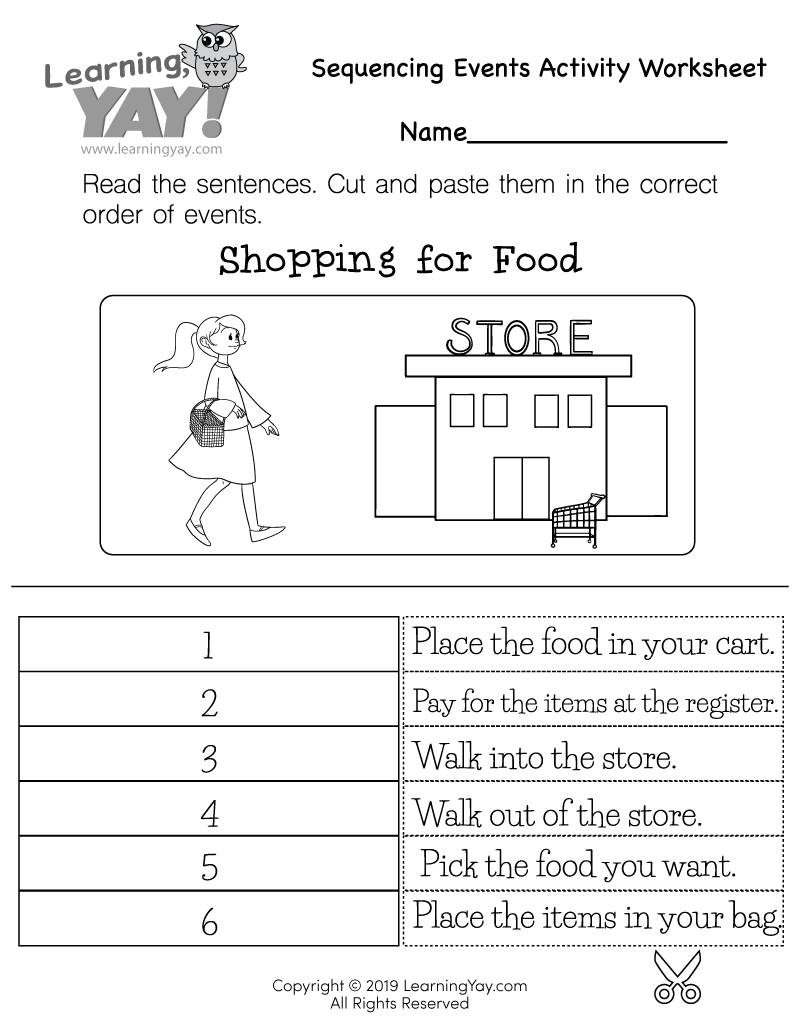 This free printable English worksheet is aligned to first grade Common Core standards. It is an excellent resource for teachers and parents who are teaching the following standard.
W.1.3
- Common Core ID
Write narratives in which they recount two or more appropriately sequenced events, include some details regarding what happened, use temporal words to signal event order, and provide some sense of closure.
Common Core » 1st Grade English Language Arts Standards » Writing » Text Types and Purposes » W.1.3
There are multiple ways to get this worksheet.
---
You might also like
these English worksheets:
1st Grade English Worksheets
Go Premium