Possessive Nouns Worksheet
Kids can practice using possessive nouns (his, her, my, their) by coloring and writing the correct noun to complete each sentence. Cute pictures are used to help them understand which noun to use. This printable grammar worksheet is an easy way to build children's literacy skills.
This is a free preview of our Premium 1st Grade English Worksheets Collection. Get
answers
and 327 more English worksheets for first grade when you
go premium
.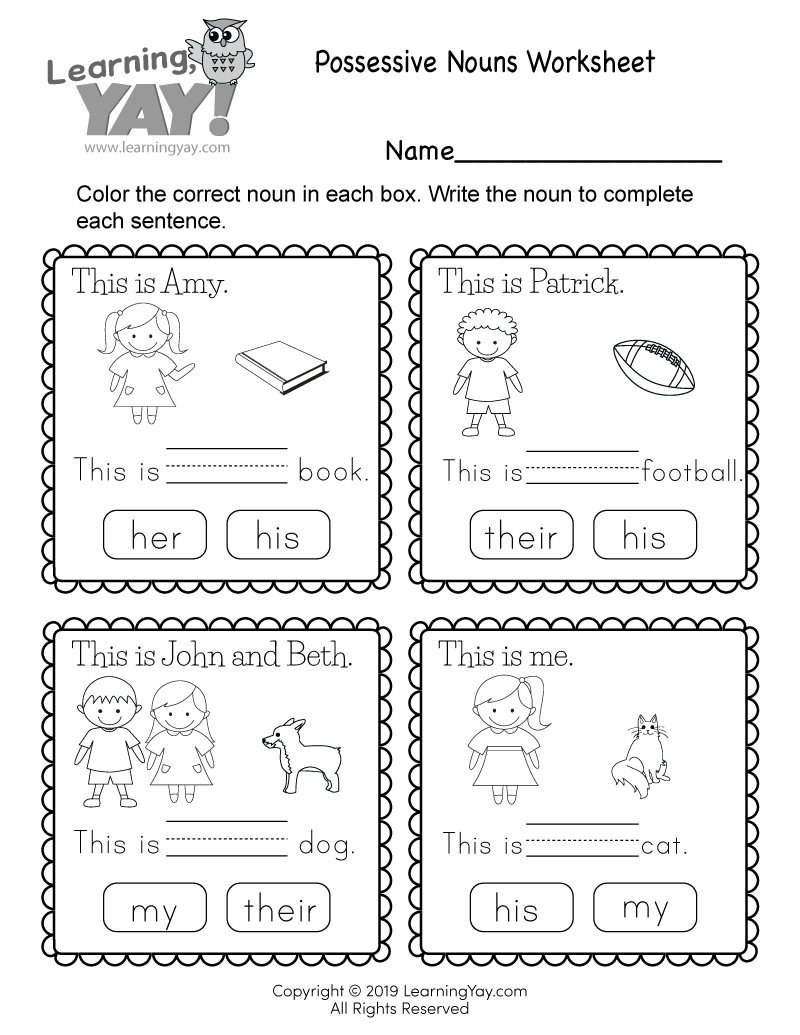 This free printable English worksheet is aligned to first grade Common Core standards. It is an excellent resource for teachers and parents who are teaching the following standard.
L.1.1.b
- Common Core ID
Use common, proper, and possessive nouns.
Common Core » 1st Grade English Language Arts Standards » Language » Conventions of Standard English » L.1.1.b
There are multiple ways to get this worksheet.
---
You might also like
these English worksheets:
1st Grade English Worksheets
Go Premium